The rise of onshoring and friendshoring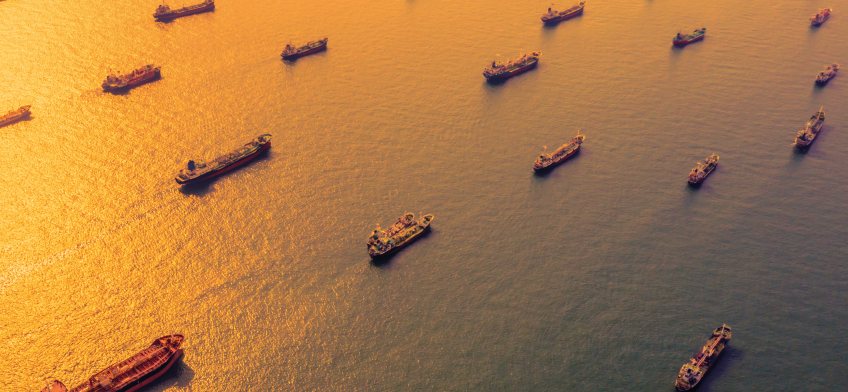 Over the last 50 years or so, the world has been gradually becoming a global village. For decades, companies based in the western world have outsourced and offshored processes and services to less developed overseas territories in order to take advantage of lower costs.
Offshoring (relocating a business process from one country to another), while primarily about cost reduction, can also improve efficiency. This has led to global supply chains becoming increasingly interdependent. While the trend towards lean supply chains and 'just-in-time' inventories could be seen as good business acumen, it is not without risk. Lean supply chains are far more susceptible to external shocks, and recent events, including the COVID-19 pandemic and the Russia/Ukraine war, have encouraged many companies and international governments to rethink their offshoring strategies.
Supply vs demand
According to the BBC, in March 2020, #toiletpapergate and #toiletpapercrisis were among the top-trending hashtags on social media. While this may raise a bit of a giggle now, seeing the supermarket shelves devoid of so many consumer staples (loo roll, pasta, flour, soap etc) was certainly no laughing matter at the time.
The closure of international borders also left many countries scrambling for vital medical supplies, including ventilators and personal protective equipment (PPE). Every nation was negotiating with the same suppliers for the most basic goods, often with limited success, as bottlenecks in supply chains left factories sitting idle, seaports clogged, and billions of pounds worth of goods stuck in static distribution networks.
We have now entered the third year of the COVID-19 pandemic and supply chains are still fractured. Shortages of everything from farming materials to semiconductors continue to cause problems for producers, distributors, and consumers. Coupled with labour deficits in both warehousing and transportation, this makes it increasingly difficult to get parts and finished goods to their required destinations.

Add to this the ongoing war between Russia, a key exporter of oil, and Ukraine, a major wheat exporter. Then it is clear to see why supply chain resilience remains high on the agenda, as both private companies and national governments seek to find an equilibrium between cost efficiency and national security.
There's no place like home
In recent years, the idea of onshoring, or reshoring, has become an increasingly popular way of taking back control when it comes to supply chain management. Donald Trump was an extreme advocate of this idea, with the key tagline from his 2017 inaugural address being "Buy American and hire American". Global players such as Apple Inc. and GoPro Inc. have started to increase their manufacturing capacity at facilities that are more local to their key end markets, in order to simplify logistics and reduce their carbon footprint.
And it's not just the western world. China, a major global exporter, has also been taking back control by reducing its reliance on foreign technology in order to make domestic manufacturing more self-sufficient.
Onshoring does, however, have limitations, particularly in manufacturing. Firstly, there's the uneven distribution of natural resources, with many minerals only present in a small number of geographical locations, making them impossible for many countries to source domestically. Then there is the issue of recruiting a suitably skilled workforce and the potential training costs and time associated with this. Price can be another limiting factor, where the costs of replicating a product or process domestically simply don't make economic sense.
Friends and partners
Breakthroughs in innovation and technology can and will continue to drive costs down through the use of digitalisation and automation. However, another more recent and perhaps slightly quicker solution has emerged in the last couple of years – 'friendshoring'. This is a relatively new term (not yet inducted into the Oxford English Dictionary) coined by the Biden administration – it essentially means forming economic partnerships with countries with whom you share the same values and strategic interests.

Its aim is to clean up global supply chains and reduce reliance on countries with autocratic governments and corrupt economies. It is a happy middle ground between offshoring (globalisation) and reshoring (nationalisation). One of the most recent examples of friendshoring is the Indo-Pacific Supply Chain Resilience Initiative, launched in April 2021 to share knowledge on supply chain resilience and to help promote transparency, diversity, predictability and sustainability in global supply chains.
It is likely that we will see more of these initiatives, which encourage businesses to diversify their supply chains, as we navigate our way through the current global crises and seek to lessen the impact of any future economic shocks. Care, however, should be taken when building these alliances. Confining commerce to only the nations within your chosen circle of trust runs the risk of certain countries being seen as 'unfriendly' based on their political and economic choices (as Russia has experienced in recent months) and could potentially accelerate the bipolarity of the world.
A delicate balance
As with many things in life, the key to supply security is likely to be diversification. Tools such as friendshoring, building in overcapacity, increasing inventories and investment in sustainable domestic production will all help to strengthen supply chains and mitigate against future disruption. The key will be finding a delicate balance between working with trusted partners to ensure security of supply, without alienating 'less friendly' counties in the process and damaging global relations.
The investment management team at Adam & Company will continue to scrutinise the supply chain management strategies of the companies we invest in as part of our investment process, as nobody knows what else may be in store for us.
To learn more about this new era of supply chain strategies, or to discuss our ESG portfolio management or discretionary investment management service, please request a complimentary consultation.
You may also be interested in:
If you want to find out more, get in touch...
If you want to find out more about wealth management and learn how this can benefit you, we can put you in touch with our team of experts that can help.
Get in touch
Investment involves risk. The value of investments and the income from them can go down as well as up and you may not get back the amount originally invested. Past performance is not a reliable indicator of future performance.
The information provided is not to be treated as specific advice. It has no regard for the specific investment objectives, financial situation or needs of any specific person or entity.
This is not a recommendation to invest or disinvest in any of the companies, themes or sectors mentioned. They are included for illustrative purposes only.
The information contained herein is based on materials and sources deemed to be reliable; however, Adam & Company makes no representation or warranty, either express or implied, to the accuracy, completeness or reliability of this information. Adam & Company is not liable for the content and accuracy of the opinions and information provided by external contributors. All stated opinions and estimates in this article are subject to change without notice and Adam & Company is under no obligation to update the information.
Find this information useful? Share it with others...
Speak to the team
Get in touch with our investment experts to arrange a no-obligation consultation to discuss your investment needs with one of the team.

Get in touch
Investment involves risk and you may not get back what you invest. It's not suitable for everyone.
Investment involves risk and is not suitable for everyone.