Investment Outlook – November 2023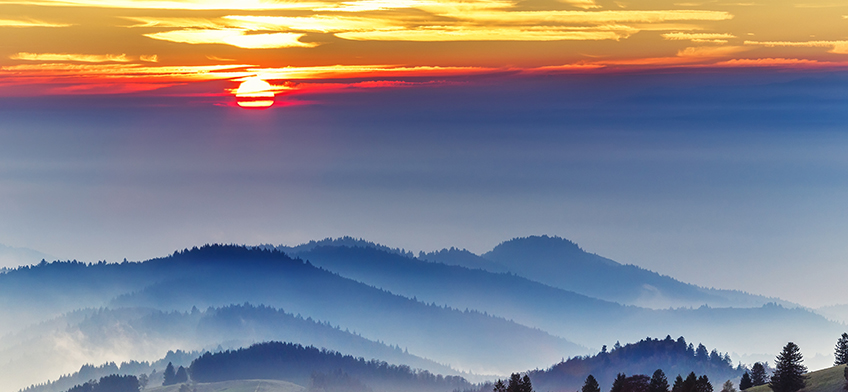 This article was written by Thomas Becket and originally published by CGWM.
The latest outlook from our specialists on 2023's key investment themes
Following on from our previous Investment Outlook, we continue to evaluate the current market and economic environment and the affect it has on our investment decisions.
As we approach the end of 2023, we can see that it has been a more volatile and less rewarding experience than most investors hoped for, especially after the difficulties of 2022, when both core bond and equity markets fell.
Will the recent negativity create problems for investors? How worried should we be by global events and recent market performance?
It's true that we have seen a general improvement across global financial markets this year, but the recovery has been bumpy and below par, and summer saw prices fall across most asset markets.
A key factor behind the lacklustre recovery and ongoing volatility is that we still haven't found convincing answers to some of the questions facing global investors at the start of this year. To answer these questions, we should consider some of the key themes of our asset allocation framework:
The global economy
Inflation
Interest rates
Theme 1: the global economy
What are the effects of geopolitical events on asset values?
The tragic situation in the Middle East is a reminder that the world has become an increasingly dangerous place, and there are still risks at a geopolitical, political, and macroeconomic level. However, many asset valuations were quick to reflect the geopolitical backdrop, and there are ways we can protect your investments against a further onset of volatility.
The resurgence of uncertainty in the Middle East creates clear risks for global trade, especially the oil business, while the potential for increasing inflation is a negative focus for all. However, we still believe that inflationary pressures should continue to subside, but perhaps more slowly than expected if oil prices continue their recent rise.
Theme 2: inflation forecast
Is inflation subsiding?
Most inflation indicators are starting to fall more convincingly (see fig 1 below). However, progress still needs to be made to alleviate the concerns of central bankers, whose commitment to keeping interest rates at 'restrictive' levels is probably the chief driving force behind the market's ongoing volatility. This has led to a rise in bond yields and contributed to pressure in parts of the economy that are sensitive to interest rates, such as the housing market.
Many investors fear that higher-for-longer interest rates will lead to a slower rate of economic growth next year. We agree that the growth rates of many economies, including the omnipotent US, will slow, and we would expect this to inspire a change of tone from central banks, including in the UK, in mid-2024.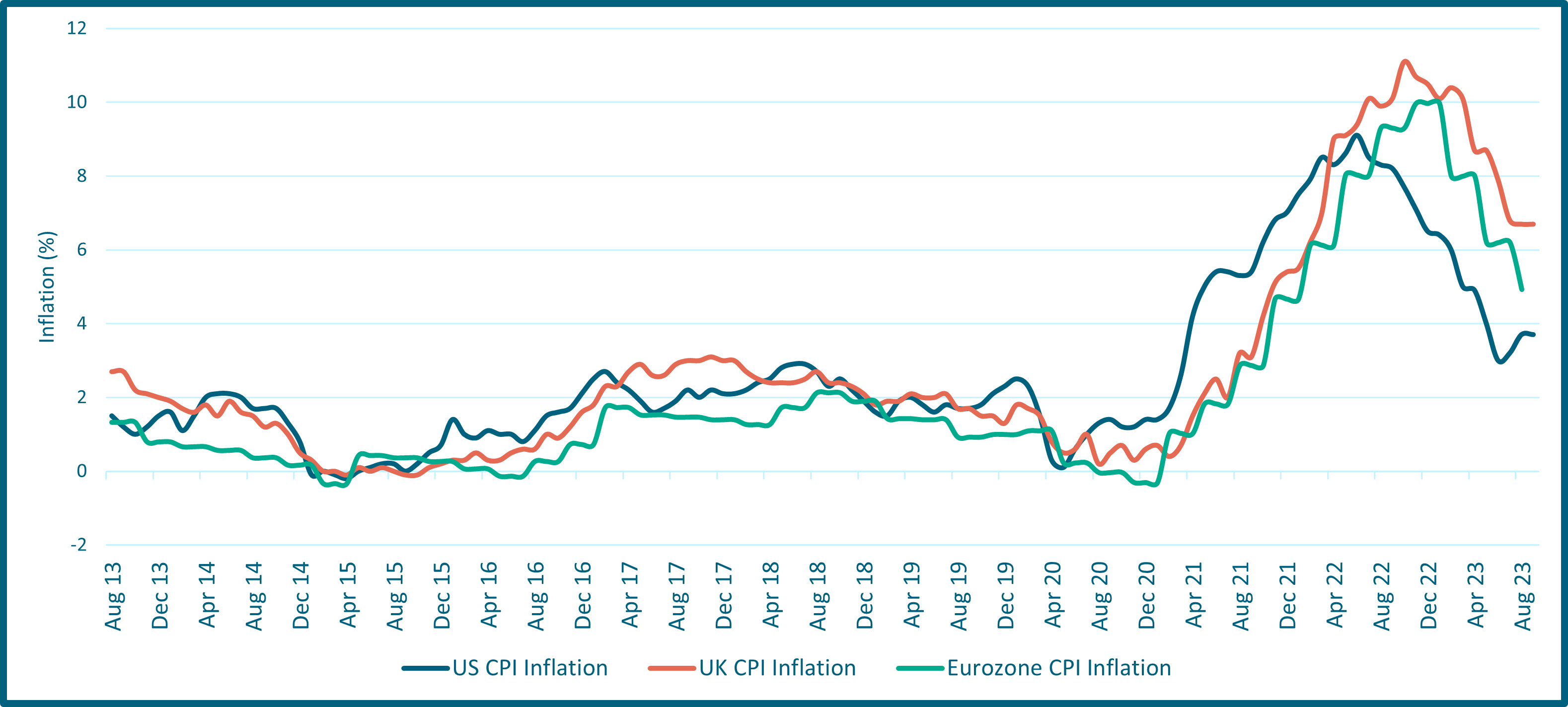 Fig 1: US, UK and Eurozone Consumer Price Index (CPI) inflation over 10 years.
Source: CGWM, Bloomberg
Theme 3: Interest rates
As central banks continue their commitment to keeping interest rates at restrictive levels, a knock-on effect has been the increase in bond yields, but what does this mean for investors?
What are the challenges of rising bond yields?
The increase in bond yields (the returns investors get from bonds), along with a decline in bond prices, can create challenges for investors – see fig 2 below. When bond yields go up, the value of existing bonds decreases. This can have a ripple effect on the stock market, as higher bond yields usually lead to lower valuations for stocks. This is because, when bond yields rise, it makes a company's future earnings seem less valuable in today's terms, as they will be received at a point in the future when the value of money might be different.
Despite this, at the moment, the bond market seems to be reasonably priced. The yields on bonds are generally considered appropriate, and the additional income from riskier parts of the fixed interest market is deemed 'about right'. Although the rise in bond yields has caused the value of many types of investments to decrease, it has actually made us more optimistic about certain investment opportunities in various markets.

Fig 2: US and UK 10-year government bond yields from 31/12/2020 to 30/09/2023.
Source: CGWM, Bloomberg
Conclusions
So, what does this mean for investors?
In 2024, markets will continue to be threatened by geopolitical turmoil, inflationary pressures and a slowing economy. While we have strong views, we cannot be sure what will happen, so we will persist with our balanced, diversified and open-minded approach to asset allocation and instrument selection.
Please don't assume that this is all potentially worrying. It is vital to remember that the risks described today matter most when asset valuations do not reflect such issues. In fact, asset valuations have adjusted to a lower level, accurately reflecting what has happened, and over-optimistic investor sentiment has cooled. Risks matter much more when valuations are elevated and market participants complacent.
In our opinion, there are still a few large US companies where investor enthusiasm is excessive. These companies' share prices have increased due to artificial intelligence hype, but the good news is that elsewhere current investor sentiment is far from exuberant.
The best news is that asset prices (or valuations) moderated through 2023 and are now compensating investors for the multitude of existing risks. As always, there remain many factors for us to think about, but we believe the outlook is fairly balanced.
If you have any questions about the current market and economic environment or about your investments, please get in touch with us.
For further information on any of the terms used in this article please see our glossary of investment terms.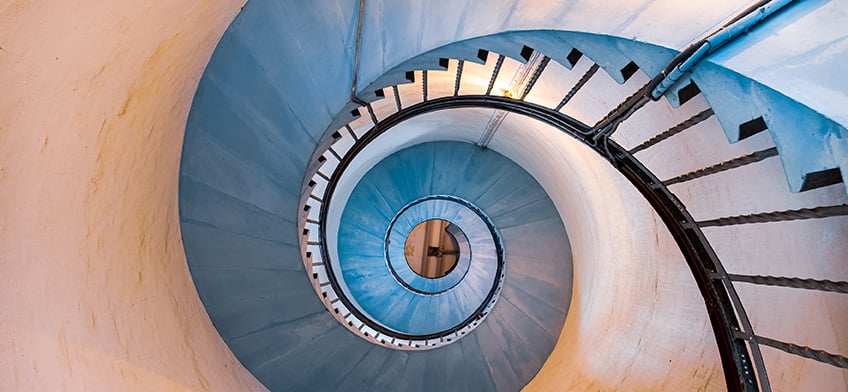 Getting the balance right between risk and reward
How do we weigh up potential rewards versus the amount of risk involved when choosing investments for our clients' portfolios?
Discover our accompanying article to Investment Outlook November 2023.
Read more
You may also be interested in:
New to Adam & Company Wealth Management?
If you are interested in finding out what the latest investment outlook means for you, we can put you in touch with an expert that can help.
Get in touch
Investment involves risk. The value of investments and the income from them can go down as well as up and you may not get back the amount originally invested. Past performance is not a reliable indicator of future performance.
The information provided is not to be treated as specific advice. It has no regard for the specific investment objectives, financial situation or needs of any specific person or entity.
This is not a recommendation to invest or disinvest in any of the companies, themes or sectors mentioned. They are included for illustrative purposes only.
The information contained herein is based on materials and sources deemed to be reliable; however, Adam & Company makes no representation or warranty, either express or implied, to the accuracy, completeness or reliability of this information. Adam & Company is not liable for the content and accuracy of the opinions and information provided by external contributors. All stated opinions and estimates in this article are subject to change without notice and Adam & Company is under no obligation to update the information.
Find this information useful? Share it with others...
1 Asset class
An asset class is a group of investments that exhibit similar characteristics and are subject to the same laws and regulations. Equities (e.g. stocks), fixed income (e.g. bonds), cash and cash equivalents, real estate, commodities and currencies are common examples of asset classes.
2Fixed interest or fixed income investments
Fixed interest/income investing – often referred to as investing in bonds – provides a fixed amount of annual income for the investor, which is usually a fixed percentage of the nominal amount purchased. The largest sector of the fixed income market is made up of bonds issued either by governments ('gilts' or US Treasury Bonds) or by companies (corporate bonds).
3Commodities
A raw material or primary agricultural product that can be bought and sold, such as copper or coffee.
4UK gilt market
Gilts are government bonds in the UK, similar to US Treasury bonds. The term gilt describes a bond with a low risk of default and a low rate of return, and the name comes from historical certificates with gilded edges issued by the British government.
5Bull or bear market
A bull market occurs when asset prices rise significantly over a sustained period while a bear market is defined by a prolonged drop in asset prices.
6Asset-backed securities
An asset-backed security is a type of financial investment that is collateralised by an underlying pool of assets - usually ones that generate a cash flow from debt, such as mortgages, leases or credit card balances. It takes the form of a bond or note, paying income at a fixed rate for a set amount of time, until maturity.
7Coupon
A coupon or coupon payment is the annual interest rate paid on a bond, expressed as a percentage of the face value and paid from issue date until maturity.
Speak to the team
Get in touch with our investment experts to arrange a no-obligation consultation to discuss your investment needs with one of the team.

Get in touch
Investment involves risk and you may not get back what you invest. It's not suitable for everyone.
Investment involves risk and is not suitable for everyone.