2022 investment themes webinar replay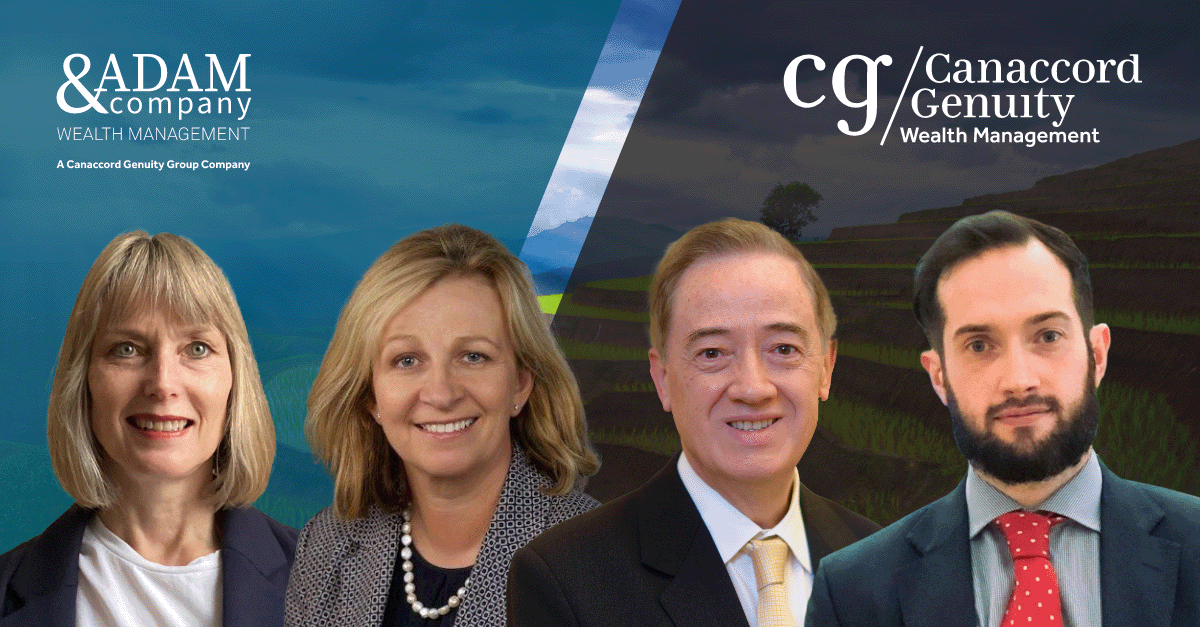 Each year our colleagues at Canaccord Genuity Wealth Management (CGWM) consider the investment themes that they think might be relevant to investors in the year ahead.
The two flagship themes for 2022 are inflation and climate transition. This year each theme is supported by three investment ideas. Investing in global equities, automation and infrastructure all bring opportunities to try to beat inflation, while electric vehicles, clean energy and food can help accelerate climate transition as well as offer the potential for strong investment returns.
This year we were pleased to have two of the Adam & Company team involved in a client webinar to discuss the themes. Susan Boyd, Senior Investment Director hosted the webinar which featured CGWM's Chief Investment Officer, Michel Perera and Head of ESG Portfolio Management, Patrick Thomas, alongside our own Kay Bendall, Investment Director, who discussed the topic of infrastructure.
In this highly engaging session, they discussed why they chose the two investment themes for 2022 and why they could dominate the investment landscape this year.
View the replay of the full webinar and hear more about the 2022 investment themes:
Find this useful? Want to explore more of the 2022 Investment Themes? Read more:
Speak to one of our experts
If you have any questions about the current environment or about your investments, please get in touch with us or email enquiries@adamandcompany.co.uk.
Please remember, if you hold an account with Adam & Company, you can check your portfolio value at any time, through Wealth Online or by getting in touch with your Investment Manager.
New to Adam & Company Investment Management?
If you are new to wealth management and would like to learn how this can benefit you, we can put you in touch with our team of experts that can help.
Get in touch
Investment involves risk. The value of investments and the income from them can go down as well as up and you may not get back the amount originally invested. Past performance is not a reliable indicator of future performance.
The information provided is not to be treated as specific advice. It has no regard for the specific investment objectives, financial situation or needs of any specific person or entity.
This is not a recommendation to invest or disinvest in any of the companies, themes or sectors mentioned. They are included for illustrative purposes only.
The information contained herein is based on materials and sources deemed to be reliable; however, Adam & Company makes no representation or warranty, either express or implied, to the accuracy, completeness or reliability of this information. Adam & Company is not liable for the content and accuracy of the opinions and information provided by external contributors. All stated opinions and estimates in this article are subject to change without notice and Adam & Company is under no obligation to update the information.
Find this information useful? Share it with others...
Speak to the team
Get in touch with our investment experts to arrange a no-obligation consultation to discuss your investment needs with one of the team.

Get in touch
Investment involves risk and you may not get back what you invest. It's not suitable for everyone.
Investment involves risk and is not suitable for everyone.