Discretionary investment management
Discretionary investment management tailored for you
If you select this service, your investment manager will build and run a personalised portfolio on your behalf, without needing to ask your permission each time they want to make an adjustment.
Our discretionary portfolios invest in individual stocks and bonds, and other alternative asset classes. They also invest in third party investment funds, for added diversification and access to a wide range of fund managers.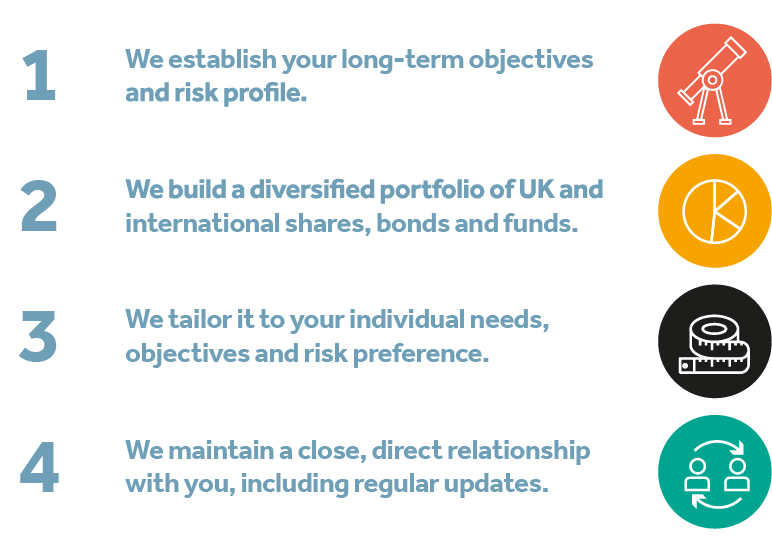 Speak to the team
Get in touch with our investment experts to arrange a no-obligation consultation to discuss your investment needs with one of the team.
Get in touch
Investment philosophy and process
To find out more about our investment philosophy and process download our guide.
Download
Investment involves risk and you may not get back what you invest. It's not suitable for everyone.
Investment involves risk and is not suitable for everyone.