Infrastructure investments for a greener future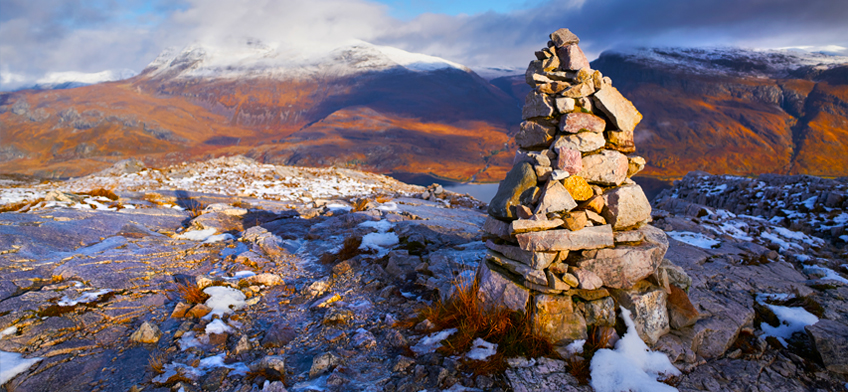 "Governments are committed to boosting economic prosperity by investing heavily in tomorrow's infrastructure."
Building back better
Whilst dealing with the immediate challenges of Covid-19, our attention in part soon turned to the recovery. With time to pause and think, greater focus was placed on the notion that, as we rebuild ourselves and our economies after this crisis, we should do so in a more sustainable way: building back better. In this article, our investment team look at the rise of green infrastructure developments across the globe.
Can green infrastructure investment reverse centuries of emissions growth?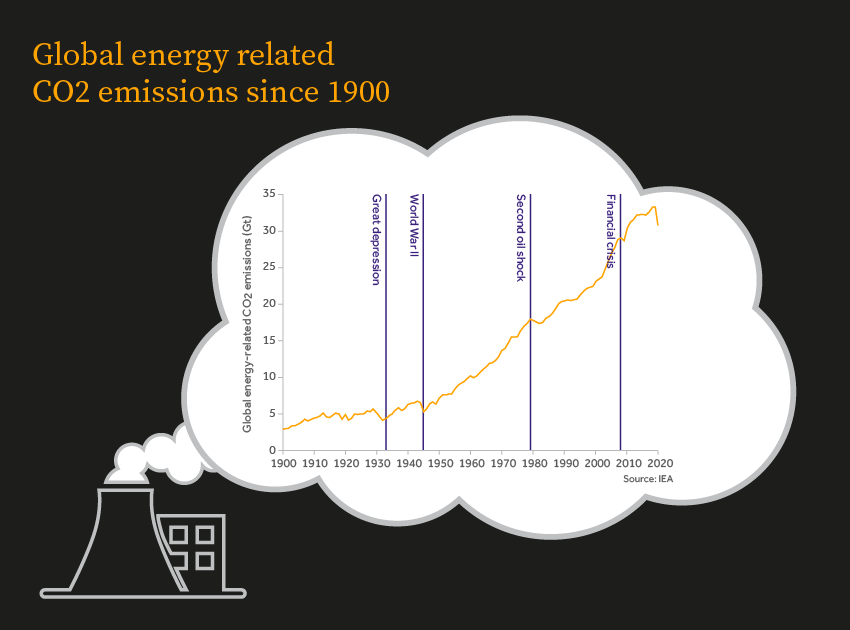 Infrastructure: the roads that take us from A to B; the hospitals that we are grateful to have; the internet that has kept us all connected during distanced times, and the airports that (may again) jet us off on holiday. Whilst many of these core parts of our infrastructure are very functional, there is increasing awareness that they may not fit with the world of the future. Momentum behind the climate movement is accelerating. Scientists and governments have been aware of climate change for decades but it has increasingly captured the public eye in recent years, from Al Gore's An Inconvenient Truth in 2006 to Greta Thunberg's campaigning for greater action on climate policy.
Much of the infrastructure created in the post-industrial era (such as railroads for fossil fuel-powered trains) simply isn't fit for purpose in the modern world: a society increasingly focused on reducing the anthropogenic interference in the Earth's climate cycles. In 2006, the Stern Review found that, left unchecked, the climate crisis could cost the world up to 20% of GDP. Yet, it would cost only 1% of global GDP to put in place better systems and greener infrastructure to combat these rising emissions.
A shift towards green infrastructure solutions
Thus, as we emerge (tentatively) from this pandemic, governments are committed to boosting economic prosperity by investing heavily in green infrastructure. There is a sense of acceptance that today's ingrained habits may cease to exist tomorrow. Earlier this year, French MPs voted to suspend domestic flights that can be completed by rail in less than two and a half hours.
Driving internal combustion engine cars will become a thing of the past within many of our lifetimes. And the pandemic has shown us that for office workers, home-working is a viable alternative. Home-working (even part of the time) shifts the infrastructure priorities of workers away from rail and road networks towards robust internet provisions and local facilities, and has benefits for the environment.
Infrastructure investments – an opportunity for institutional investors
Consequently, changes in our infrastructure will emerge. But is effecting this change to greener alternatives a role solely for governments? And how do we finance this? With interest rates at record lows, governments are taking the opportunity to borrow vast sums to finance these projects. President Biden has unveiled plans for a multi-trillion-dollar green infrastructure plan to stimulate the US economy. In the UK, Chancellor Rishi Sunak has announced a range of initiatives including boosting access to high-speed internet, building out the UK's electric vehicle charging infrastructure and 'level up' public transport in regional cities.
But institutional investors also have a role to play in providing capital here. Infrastructure investments provide diversification from traditional equities and bonds, although they tend to be more illiquid in nature. Those investors who can provide long-term (almost) permanent capital, such as insurance and pension companies, can invest in these real infrastructure assets. Some life insurers are increasing their exposure to these alternative assets, with a range of investments including affordable housing and university buildings.
Building a sustainable future with ESG investing
There is a sense of inevitability about the changes to come and ESG investors have an essential role to play in building a better world for future generations. As the world's population continues to grow, we will have to sustain life for more and more people with an ever-greater consciousness around resource efficiency. But humanity has a true spirit of ingenuity and innovation: from the internal combustion engine, to one small step on the Moon for man, to developing effective vaccines within months of being plagued by a dangerous virus. It is this same spirit that will see us modernise our infrastructure and ways of moving and living, and steer us towards a more sustainable world. One that we build back better.
Find this useful?
Speak to an ESG investment specialist today
If you'd like to know more about incorporating ESG investments into your investment portfolio, book a complimentary consultation with our specialist investment management team. Our portfolios are designed to work over a typical investment cycle of 7-10 years, so we recommend you stay invested for at least seven years.
New to Adam & Company Investment Management?
If you are new to wealth management and would like to learn how this can benefit you, we can put you in touch with our team of experts that can help.
Get in touch
Investment involves risk. The value of investments and the income from them can go down as well as up and you may not get back the amount originally invested. Past performance is not a reliable indicator of future performance.
The information provided is not to be treated as specific advice. It has no regard for the specific investment objectives, financial situation or needs of any specific person or entity.
This is not a recommendation to invest or disinvest in any of the companies, funds, themes or sectors mentioned. They are included for illustrative purposes only.
The information contained herein is based on materials and sources deemed to be reliable; however, Adam & Company makes no representation or warranty, either express or implied, to the accuracy, completeness or reliability of this information. All stated opinions and estimates in this document are subject to change without notice and Adam & Company is under no obligation to update the information.
Find this information useful? Share it with others...
Speak to the team
Get in touch with our investment experts to arrange a no-obligation consultation to discuss your investment needs with one of the team.

Get in touch
Investment involves risk and you may not get back what you invest. It's not suitable for everyone.
Investment involves risk and is not suitable for everyone.